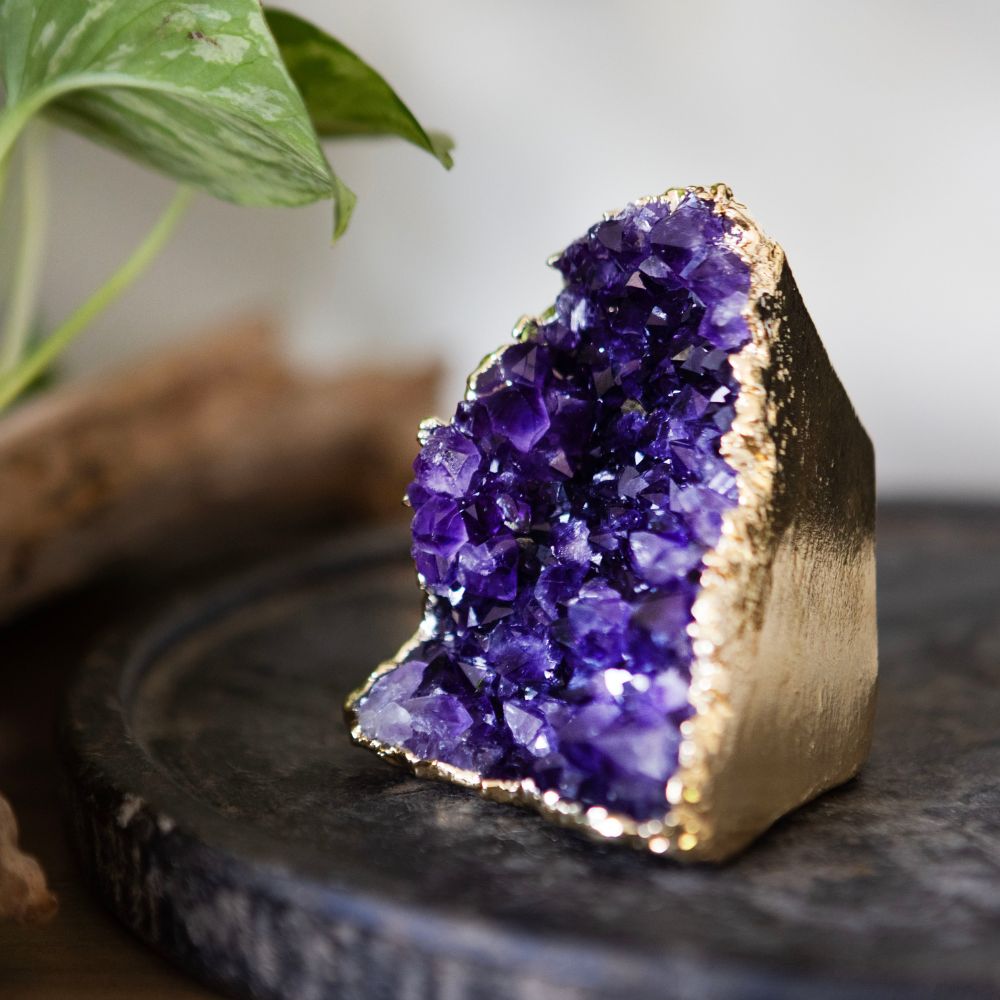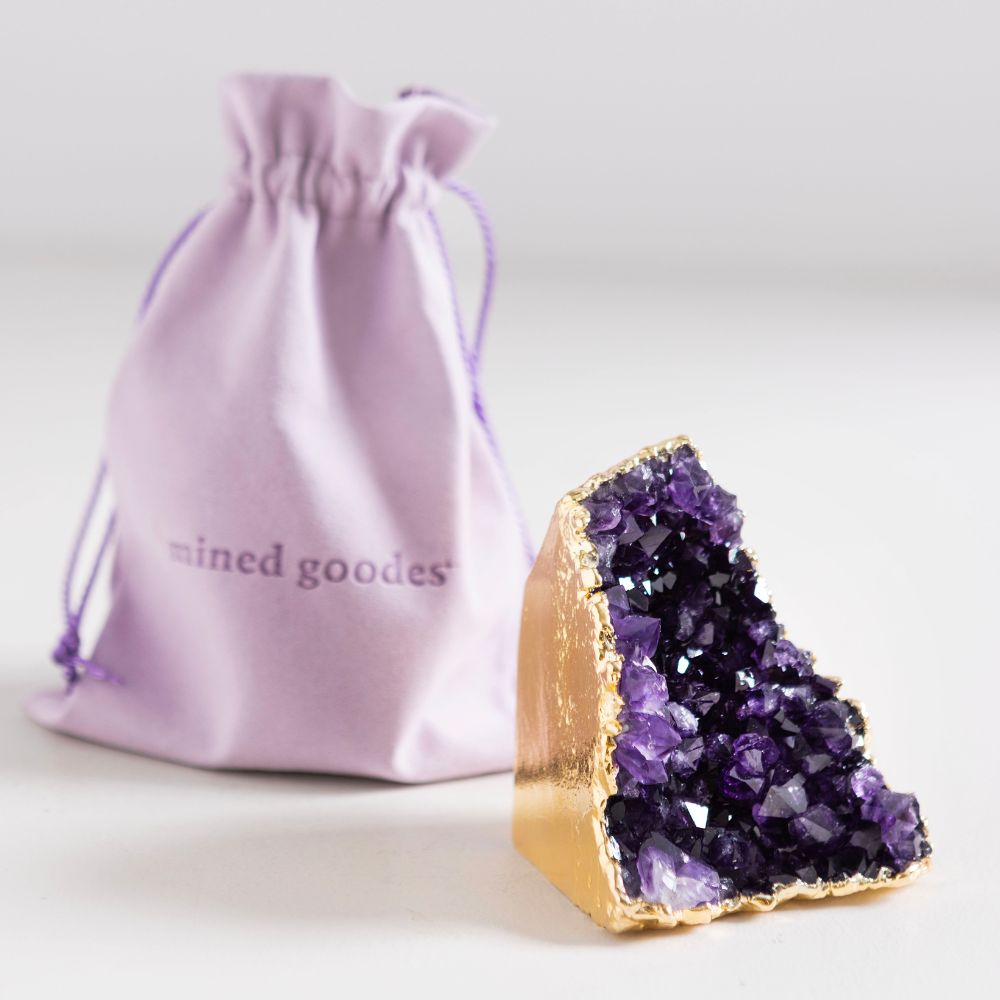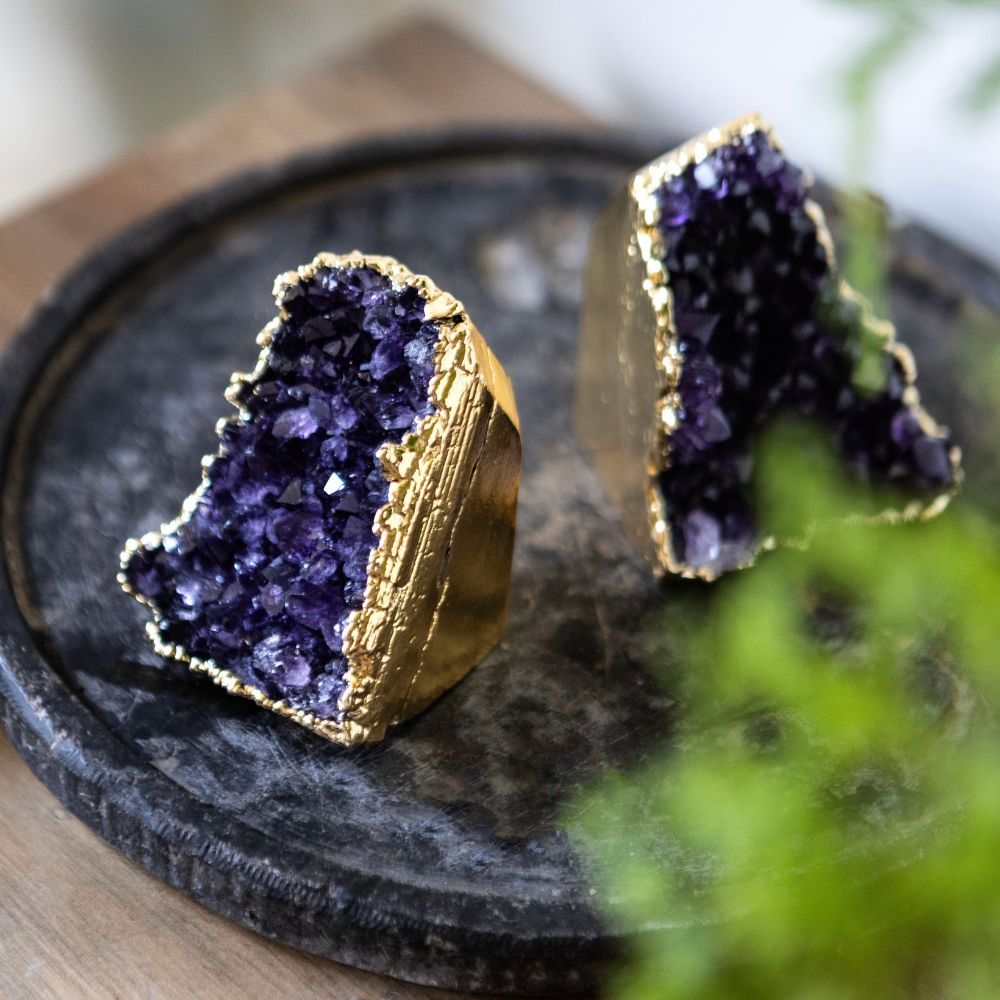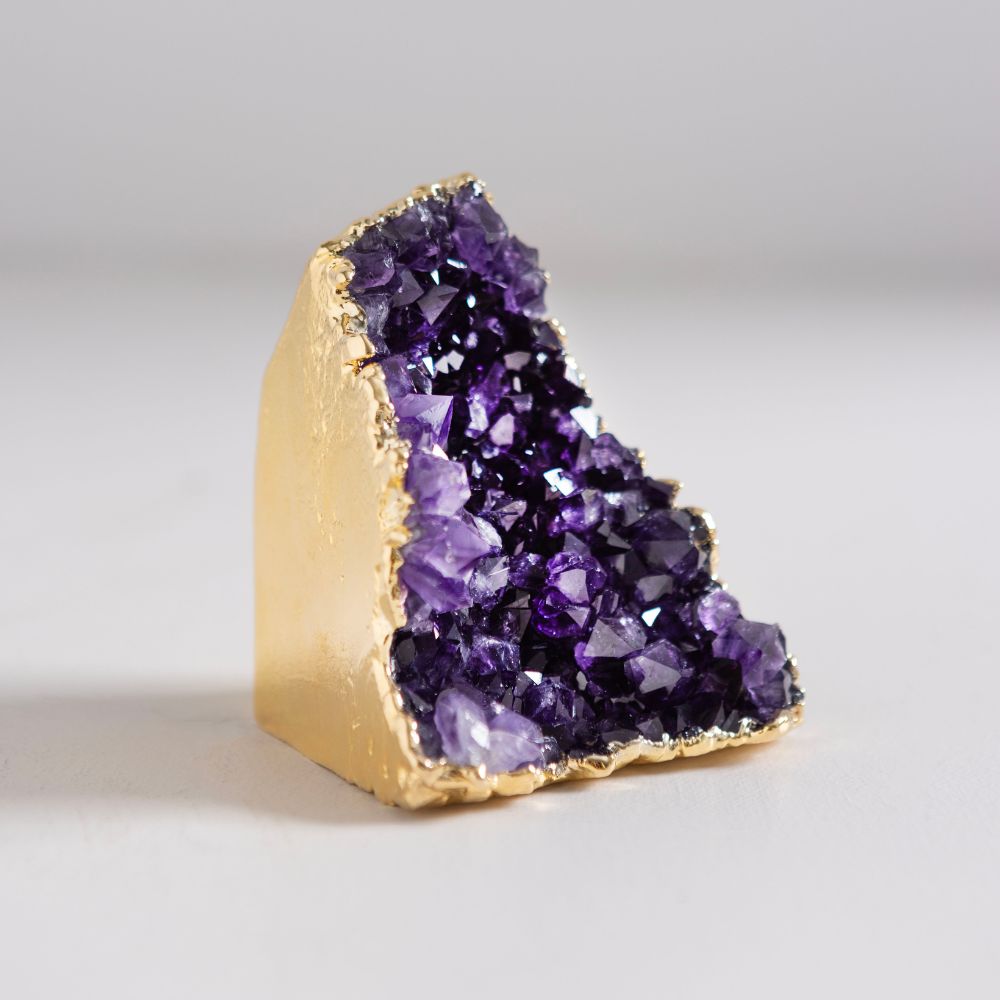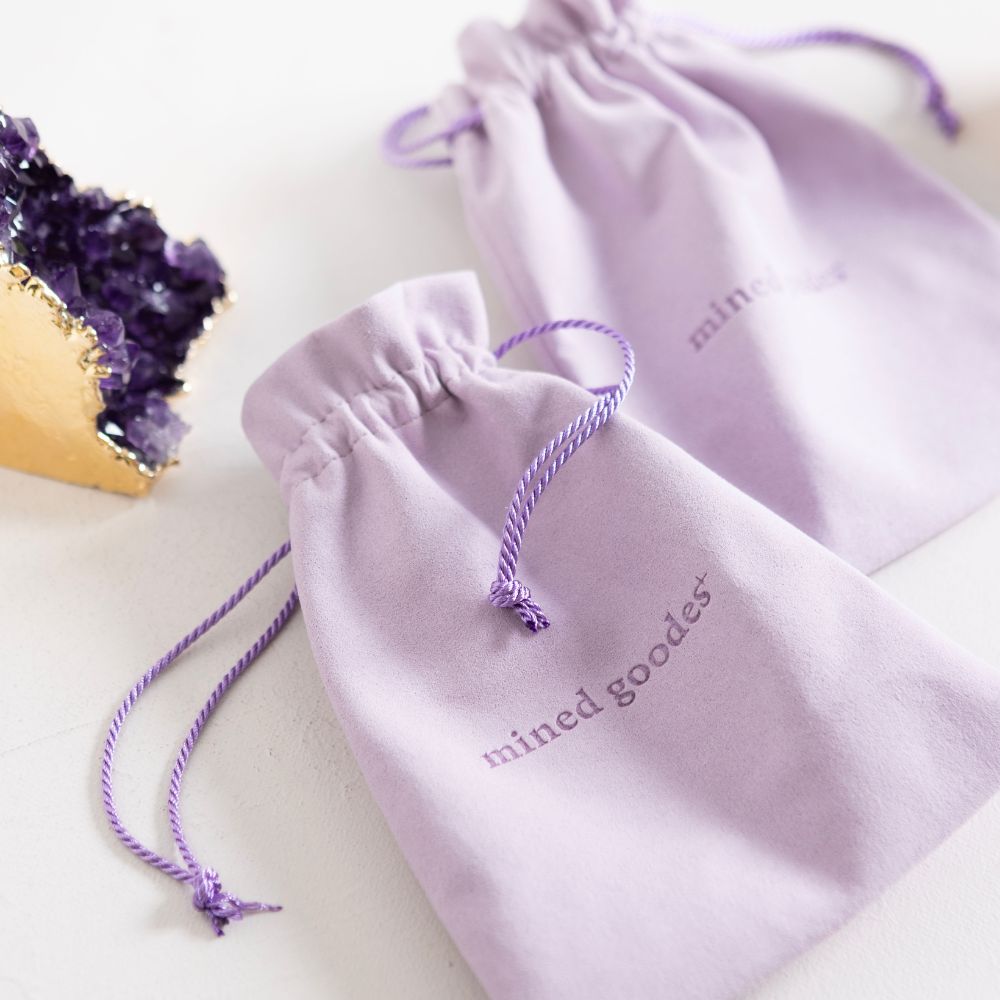 Our 24k Gold-Plated Amethysts are truly something to behold. Ever since Matt created his own technique to gold-plate these AAA-grade amethysts, our entire home has been buzzing with incredible energy!
Created in micro-batches in Philadelphia, PA, these amethysts take over a week to produce in a process that involves over a dozen steps that bring you an incredibly sacred piece of art and beauty.
Each piece weighs roughly 500 grams and measures between 3" - 6" in height. The 24k gold looks like it's been dipped in a gold bucket and left out to dry. The mirror-like finish screams elegance and will elevate any space you decide to place it in.  
Each 24K Gold-Plated Amethyst comes in a microfiber duster bag, along with a piece of selenite and a quartz point.
Although Amethyst is the birthstone for February and is also associated with people born under the Aquarius zodiac sign, Amethyst is a universally appreciated gemstone for many reasons. Not only is it believed that Amethyst has the power to open up one's "third eye" and provide them with a source of power and wisdom, but it's also believed to bring one relief from stress.
Besides being one of the most sought-after metals on the planet for currency purposes, Gold also helps to activate the energy of the highest chakras, including the third eye chakra. 
Combining Amethyst and Gold elevates the energy and power of these two beautiful natural elements to connect you with the power to embody the truth of who you are, an infinite, abundant divine being living in a limitless reality.

x
Gifting Partners
Coaches and Retreat Leaders!
Are you a coach or retreat leader that's looking to stand out from the crowd? Mined Goodes wants to be your gifting partner to elevate your business to new heights by creating a gifting program that your clients will love and feel the connection right from the start!
Reach Out
Founders
Seen In